Impulse Wrench (Pneumatic)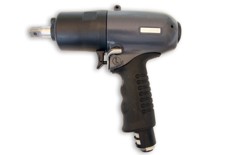 Add this to your Querybox

Range Overview
(10 products in this range)
Weight: 0.89 – 3.8 Kg
Speed: 2,700 – 7,200 rpm
Torque Range: 7 - 255 Nm
Square Drive: 3/8", 1/2", 3/4"

Product Leaflet (383.71KB)
Auto shut-off Impulse Wrenches
The perfect assembly tool with the benefits of:
High acceleration and speed
Low Noise (86 dB (A) or less)
No Reaction
– low vibration <2.5 m/s²
Accuracy +/-5%
Auto shut-off when pre-set torque level achieved
This tooling is ideal for high speed, mass production lines where high productvity is essential.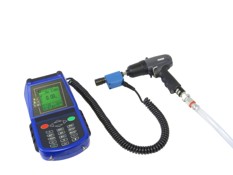 Optional extra - Impulse Wrench Torque Tester
Main features:
Bi-directional torque and angle measurement
Pulse count
Cycle time duration & tool speed displays
Plus many other programmable features.
Light, yet robust - the Torque Tester is the ideal choice for measurement and collection of torque data in manufacturing environments.