Company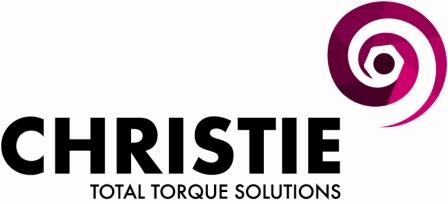 With over 50 years of experience in the field of industrial bolting, W. Christie (Industrial) Ltd are constantly expanding, improving and diversifying its already extensive product range, pulling together new and innovative technologies from around the world. The extensive range includes Pneumatic, Hydraulic, and Electric/Battery Torque Tools, together with Manual Torque Wrenches and Torque Multipliers.
Christie's flexibility and expertise allows products to be quickly developed and adapted to suit each and every bolting application. From conception to creation, W. Christie provides 'Total Torque Solutions', whilst constantly enhancing the quality of its products and services.
Further products supplied, include Test Equipment, Tensioners, Offset Gearboxes, Storage Boxes & Trolleys, Nut Splitters, Power Packs & Pumps, Flange Tooling, Cylinders, Lubro Units and The Lifting Wedge.
Services include; Hire Service, Tool Maintenance & Calibration, Site Assessment, Training and Bolt Testing.

Christie's customer and market base is both extensive and varied, meaning the company has industry-wide experience of providing answers to bolting problems, both torque and non-torque, and many other engineering applications via its Bespoke Engineered Solutions division.
Visit our Bespoke Engineered Solutions pages with case studies