Portable Valve Operation Tool

The safer and quicker method of valve actuation
The VC-RAD 6 (Electrically Powered) Portable Valve Operation Tool with Telescopic Extension Bar for use on below ground valves
Benefits:
Safer and easier to use than conventional tooling (e.g. T-Bar which requires a lot of manual effort and is a potential health & safety issue)
Speeds up the process of valve actuation
Heavy duty modular system is suitable for different valves and sites
Highly portable system can be used in remote location
Controlled power delivery to help with the easing-off of valves
VC-RAD 6 Electric Torque Multiplier can be used for additional bolting work
Features:
VC-RAD 6 Electric Torque Tool (110 volt)
Reaction Plate(s) with Telescopic Reaction Arm(s) and Extension Bars to suit valves at different depths
Interchangeable socket for different sizes and types of valve interface (additional sockets available at extra cost)
High strength Reaction Plates which can withstand the load of a commercial van wheel
Kits available and optional storage boxes
Click to download a product leaflet.

Please contact us for further information or to arrange a demonstration.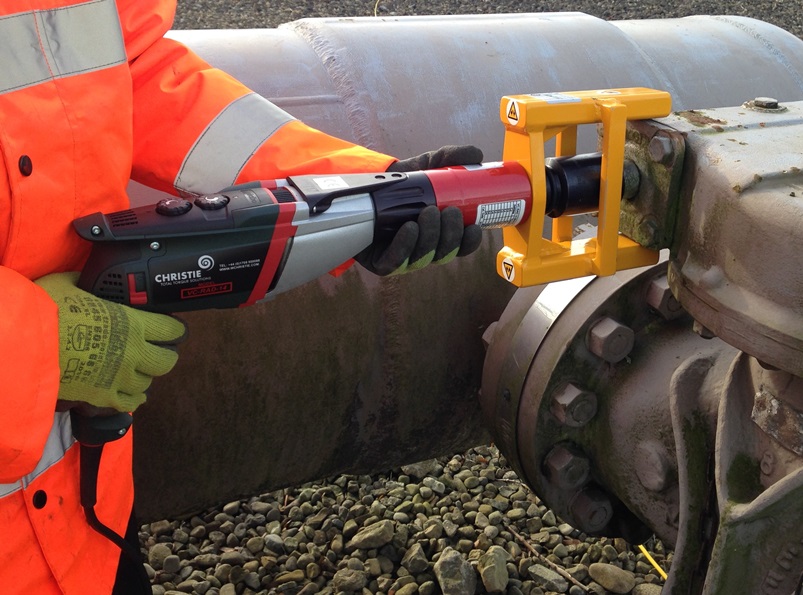 With a change of reaction, the VC-RAD Torque Tool can be used on other types of valve.