CCR Series (Heavy Duty Direct Fit)
The Heavy Duty CCR hydraulic torque wrench models have an open hexagon and are designed to fit directly onto the nut or bolt head, making them ideal for use on applications with limited overhead access or on fasteners with excessive thread protrusion.
The CCR range can be used in conjunction with Christie air or electric driven, 10,000 psi power packs.
Features of the CCR tool include:
Strong & comapct design
Reversible operation
12 position reaction
Corrosion resistance
Rapid double action operation
The CCR range is suitable for Sub-sea and underground use, conforming to current European Standards.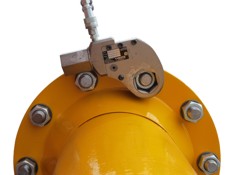 For Hydraulic Pump Units (Power Packs) please select from the Matching Products & Accessories list